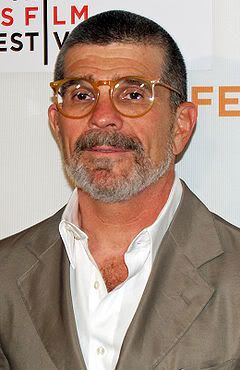 Invaluable advice for writers from David Mamet, in the form of a hilarious letter to the writers of The Unit, the defunct CBS show.  Mike found it in the blogosphere, and I'm putting it here in its entirety for you to read.   The sagest, most simple advice in the letter is:  "ANY TIME TWO CHARACTERS ARE TALKING ABOUT A THIRD, THE SCENE IS A CROCK OF SHIT".  I did a quick, possibly inaccurate tally of such scenes in my own narrative films so far (not counted unproduced screenplays):
All Smoke and Wind? (2006...5 minutes)...0 (beginner's luck is my only explanation)
Carmen: The Movie (2008
...42 minutes)...4 such scenes
Village Idiots (2009...15 minutes)...3


The Dissident (2010...24 minutes)...3 (5 if you count the "TV audience" as a character, I guess.  But I won't!)
So, lots of work to do in that department, but I thought it'd be worse.  Full letter after the jump.